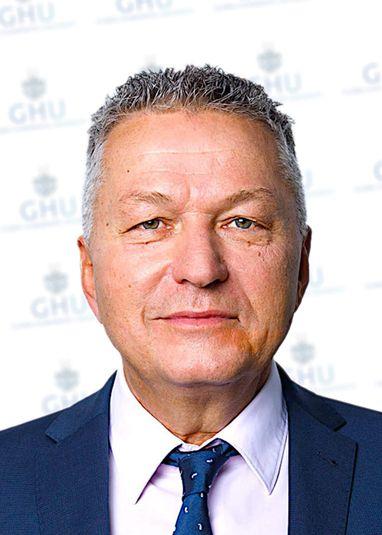 In 2016, Global Humanistic University (GHU) petitioned the government to establish a university with the vision to allow every student to study whenever, wherever, and however, they want. This vision was accompanied by a major goal; to remove one of the biggest obstacles to study - financial resources - as much as possible through very affordable tuition fees.

After the GHU was successfully established in 2018, a team of enthusiasts and humanistic personalities came together to create an online university with the world's most modern campus and academic environment (GHUniverse). This GHUniverse's most important features are the campus, the academic network accessible to everyone even those outside GHU, the academic search program, a scientifically validated personality test, and its cooperation with a renowned job agency. 

With considerable effort from the team, starting from the Office, IT, Professors and Lecturers, Deans, Vice-Rectors, and others in the quality assurance department the GHU with its GHUniverse has become a reality. During this time, GHU also completed three very time and cost-intensive accreditations with renowned agencies: ACBSP (USA), AAC (local), and AQAS (Germany).

Now, after seven years of hard work, the GHU, with Bachelor's, Master's, and Doctoral degree programs can proudly present itself as a unique online university, that offers students worldwide the opportunity to study in the comfort of their homes through the GHUniverse. There they can study, interact with professors and other students, boost their careers, and use their knowledge to better the world.
GHU – We create your future!