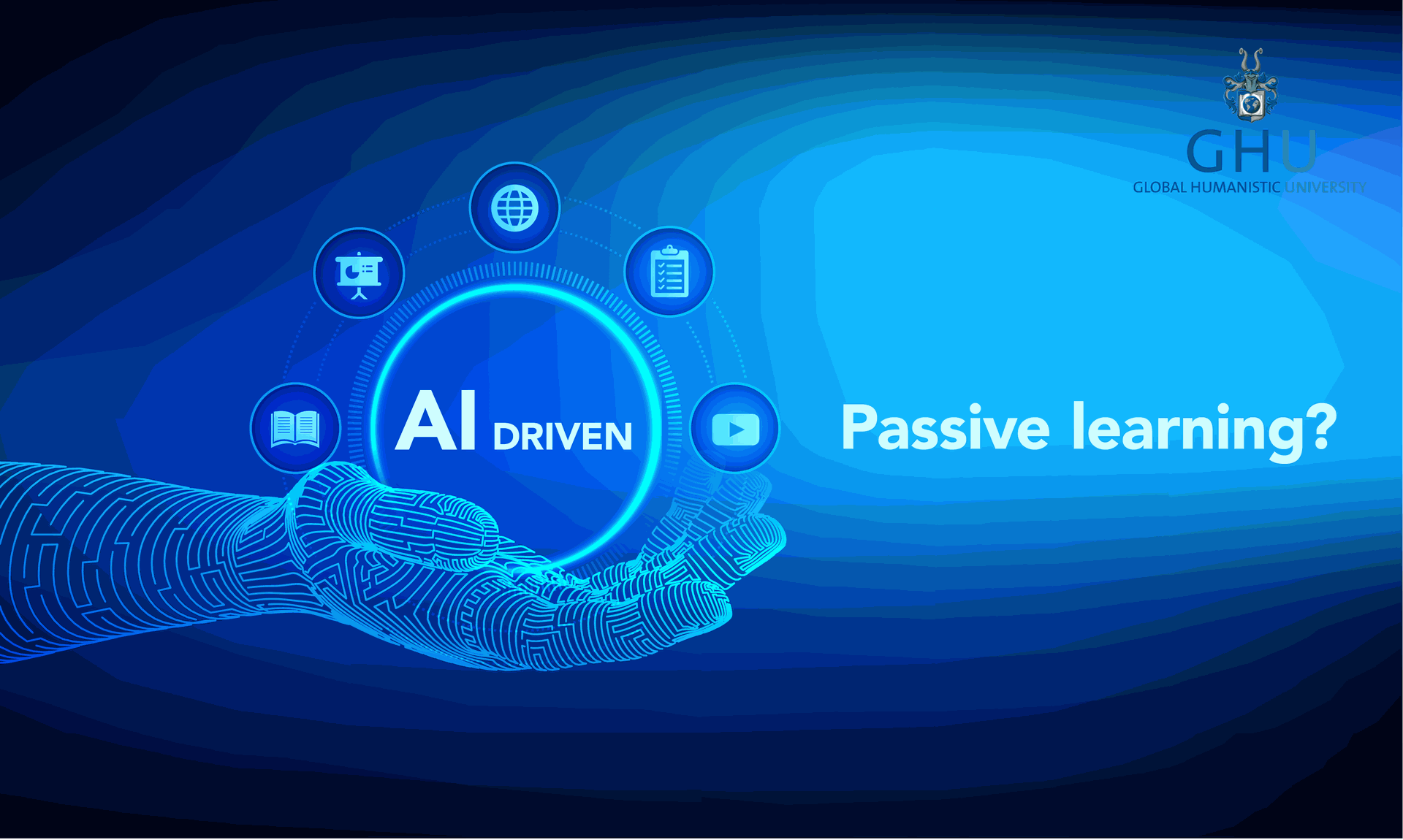 AI-driven: Re-Skilling – Further education and qualification
The Global Humanistic University offers companies and large corporations the opportunity to re-skilling to further the education and qualifications of their employees. The company supplies the content; the GHU then structures it and creates the corresponding audio recordings and - if required - embeds it in an academic course at the master level with equivalent credit points to be awarded so that said content can then be credited towards an MBA.
AI-driven - Passive learning during working hours: With the latest cooperation between the GHU and a Neuroscience Institution, the employee (student) would need up to 80% less time to study the content.